Moving Advice & Preparations
Moving Advice & Preparation
Expedite and make the moving process a lot easier by following these easy preparation tips from Elite Moving Systems, Inc. By following our handy guides and checklists, you will be able to enjoy an easy and stress-free move without any complications. Call us today at 877-732-6858 for additional advice on how to save time and money on your moving services!
If you have requested our packing services, you will meet with our professional packing agents and walk them through your home. This way, they can become oriented with your rooms and determine which objects require special care. Be sure to point out which goods do not need to be packed so there will not be any confusion later on. Before the packing crew leaves, the supervisor of the crew will give you some forms that itemize the contents of each carton. These are called Inventory Sheets. You will need to sign these and give them to the drivers when they arrive on moving day.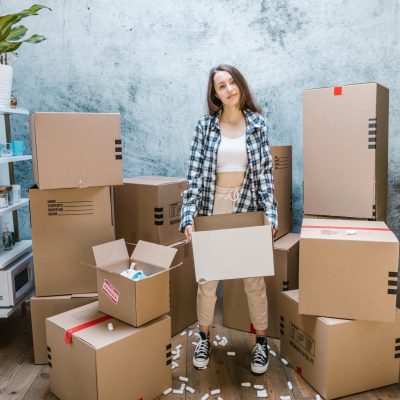 On move-out day, your household goods will be organized and loaded onto the moving truck as instructed. All your belongings will be detailed on the Inventory Sheets, with detailed notes denoting previously damaged or marked areas of your furniture. If you have any questions, feel free to ask your driver.
Preparing a Moving Checklist
On moving day, make sure you know your time of delivery so you can be ready when the moving crew arrives. Moving day can be very chaotic at times, so have a moving checklist handy and designate someone to examine the furniture and check off each item as it is moved out of your home. This extra step will ensure that nothing is accidentally left behind.
We will provide you with a booklet called "Your Rights and Responsibilities When You Move." This booklet contains accurate information and explains the moving process step by step. It will also outline some of the detailed rules and regulations of the moving industry to keep you informed and to reduce potential complications.
Federal Law requires that this booklet be furnished by your mover. Beware of moving companies that do not provide this to you.
Moving Tips for Specific Items